If you are a frequent Costco or Costco.com customer and you don't have a Costco Anywhere Visa Card you have to read further. With this incredible card you can discover excellent cashback and other savings opportunities exclusively available for Costco members.
It is easy to apply if you are a Costco Gold Star member or a Gold Star Executive member.
We've found that the Costco credit card is one of Citi Bank's best cash back rewards cards. To decide whether the Costco Anywhere Visa Card is for you, read on to learn everything you need to know.
Excellent Features You Can't Say No To
Fantastic Travel and Dining Rewards
Redeeming Your Rewards Once a Year
Reasonable Fees and Rates
Get Emergency Cash with the City Flex Loan
Three Easy Ways to Apply for the Costco Anywhere Visa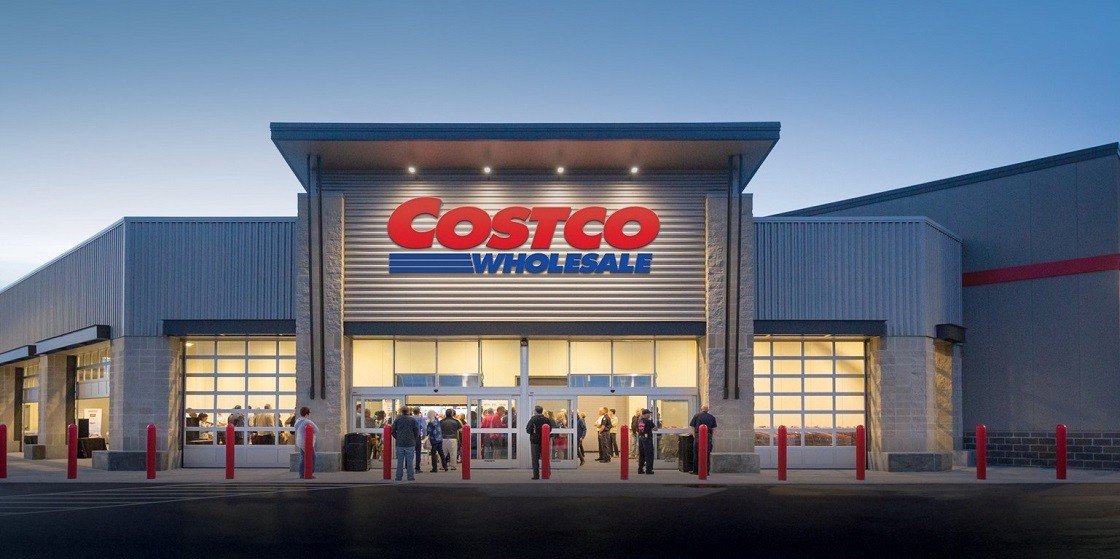 Excellent Features You Can't Say No To
One of the great features of the Costco Anywhere Visa is that the cardholders' convenience doubles with the Costco membership ID. This ensures you don't have to carry two cards at one time anymore.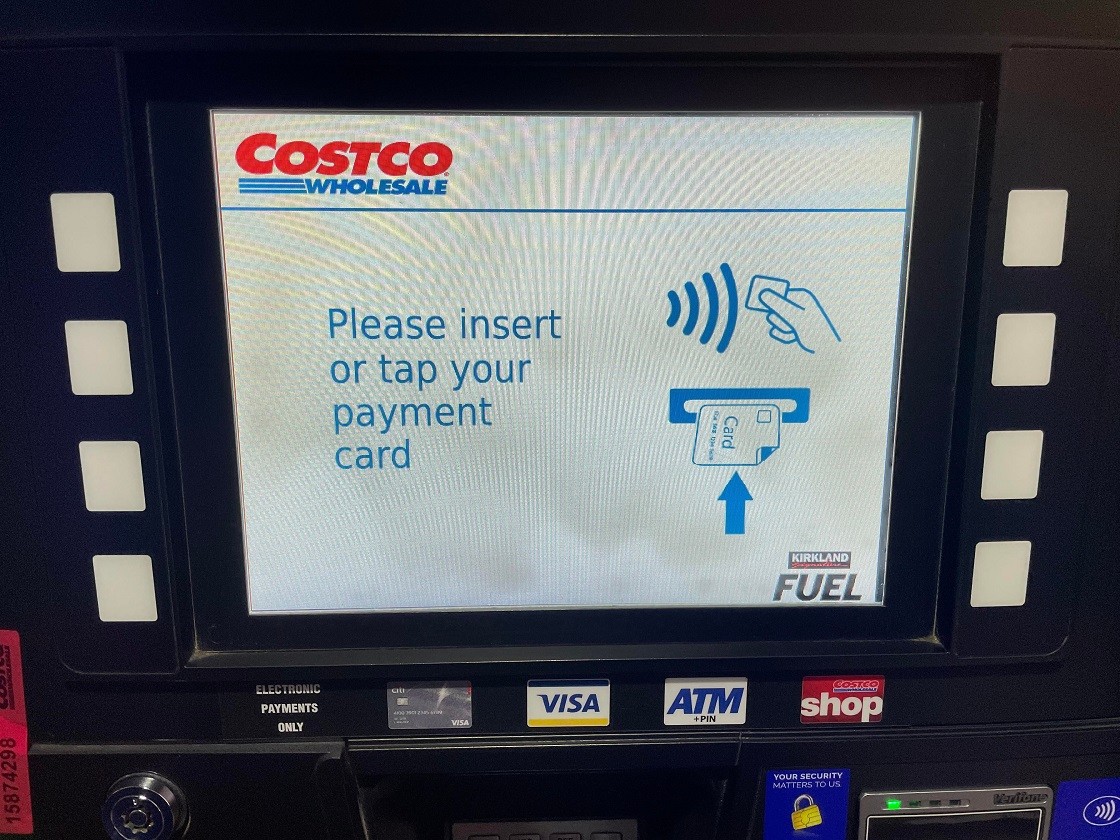 Also, when you purchase articles with a Costco Anywhere Visa, you qualify for an extended manufacturer's warranty under certain terms and conditions with CitiBank.
Apart from not charging fees for foreign transactions, cardholders also receive travel and emergency assistance. What's even better is the inclusion of worldwide travel accident insurance if the Costco Anywhere Visa has been used to book the journey.
This credit card is really an "anywhere" card as cardholders are not limited to use their Costco Visa Card only at Costco outlets or Costco.com. You can use it at any shop and still qualify for the cashback rewards. In some cases, the rewards are even better when the card is used elsewhere, even abroad.
Immaculate Safety Measures
It is very safe to use the card anywhere the Visa logo is displayed. To add to the safety measures, you can pay with a contactless-chip-enabled card. For this, you just have to tap on the payment reader and it is processed within seconds.
With a contactless-chip-enabled card, you never have to hand the credit card to a third person.
Fantastic Travel and Dining Rewards
Cardholders who drive often or travel long distances by car, will love the Costco Anywhere Visa's gas rewards. By using the card you instantly receive 4% back for up to $7,000 in gas spending in a year.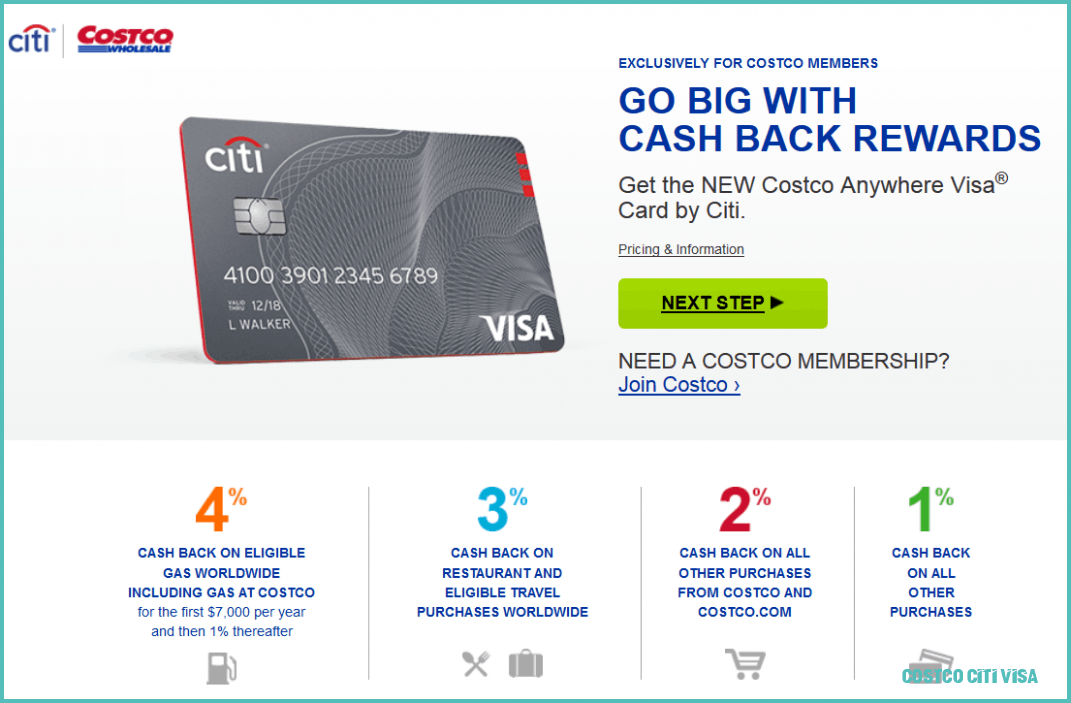 This means you can earn almost $280 annually if you use $7,000 on gas with the Costco Anywhere Visa. In case you spend more than it on gas, a cashback of 1% on all gas purchases is still in place.
You also receive a 3% cashback when you dine at designated restaurants. Additionally, this 3% cashback is also applicable when you pay for your travel arrangements with the Costco Anywhere Visa.
These unlimited cashback opportunities make this card stand out among other cards.
Gold Star Executive Membership
If you are an owner of a Gold Star Executive membership you can earn up to 4% back on eligible Costco purchases.
This is on top of the you get 2% back for using the credit card is used for the purchases. In addition to this, 2% cashback is received from the Executive membership tier.
Redeeming Your Rewards Once a Year
Although cardholders can earn Costco Credit Card cash rewards anywhere where Visa is accepted, rewards have to be redeemed at a U.S. Costco Warehouse.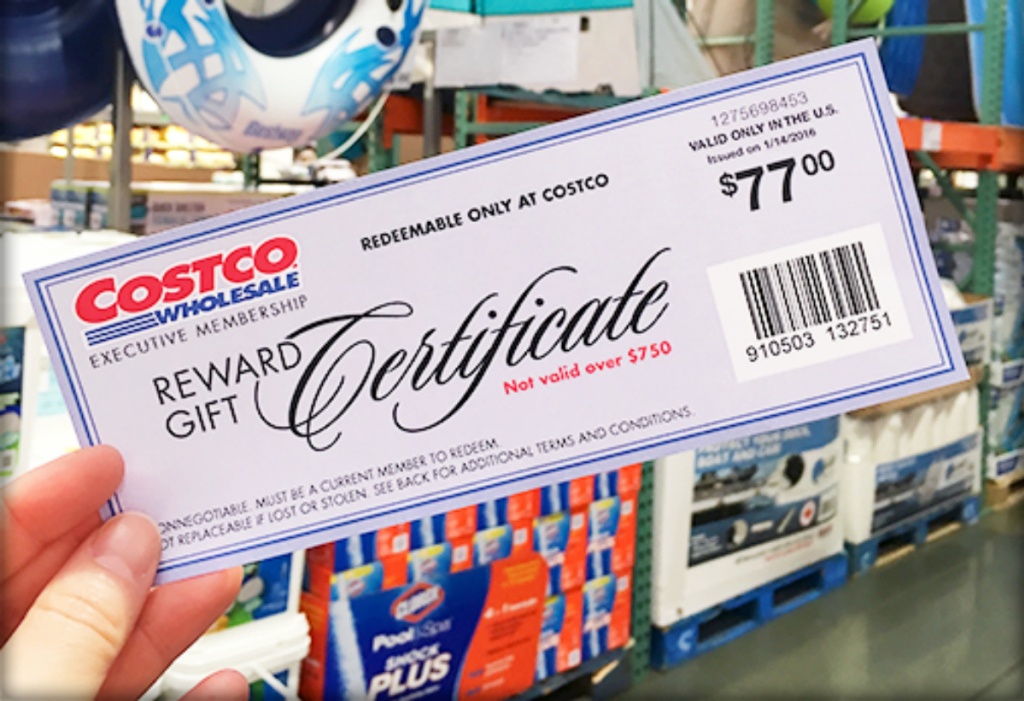 The cashback is provided as an annual reward certificate that you receive when the February billing statement closes.
The certificate, valid until the end of the year, is then redeemable for cash or merchandise at U.S. Costco Warehouses. You can either get the rewards as cash or use them for credit against their purchases.
Redeeming Online
Unfortunately, the certificate is not redeemable online. Costco may also redeem the cashback certificate in an alternative form. They can either issue a check or make an electronic transfer instead of giving cash.
You will lose your rewards if you do not redeem it before December 31st of the same year. Another case when you lose rewards is if you cancel the Costco membership before redeeming the certificate.
Reasonable Fees and Rates
The Costco Anywhere Visa Credit Card has no annual fee, but you have to have a Costco membership to apply for the credit card. Also, the Costco Anywhere Visa can only be used if the cardholder's Costco membership is up-to-date and paid.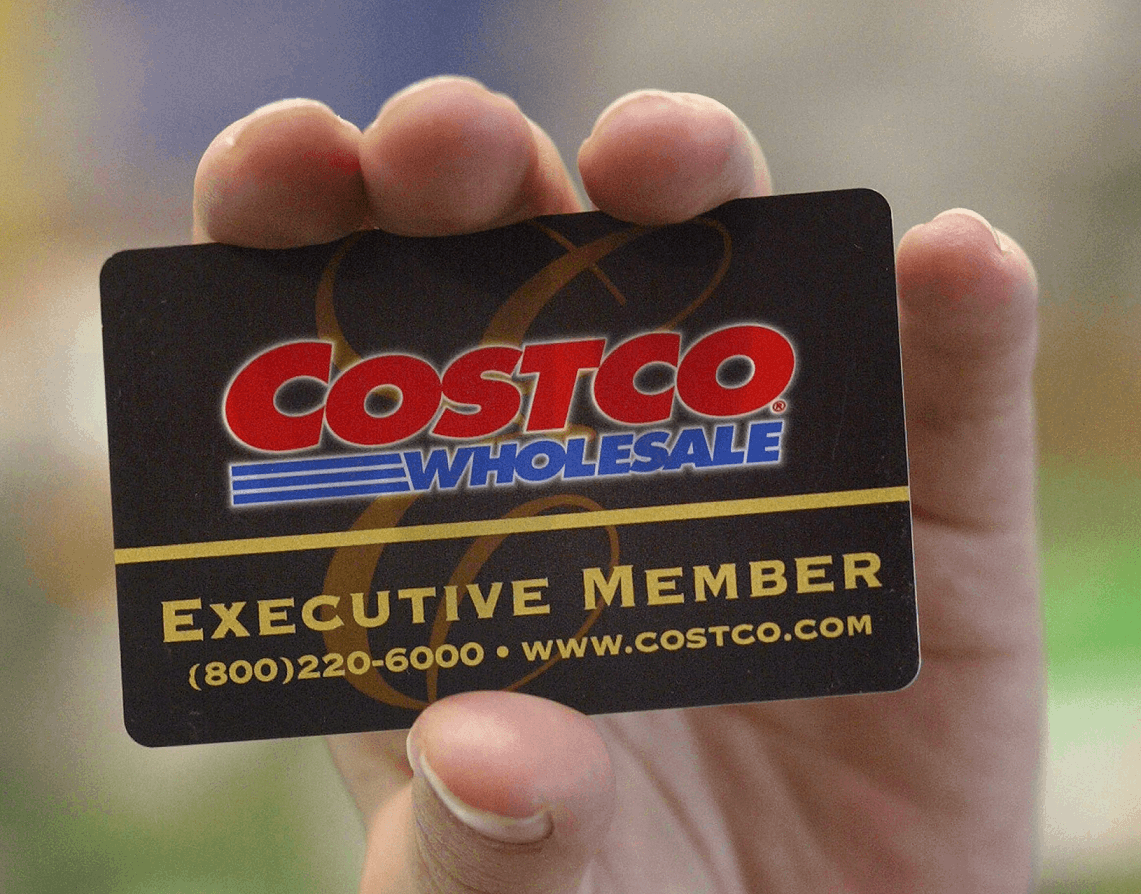 Let's us have a look at the numbers to know more about different fees and rates of the Costco Anywhere Visa:
Cost of the Costco baseline Gold Star membership – $60 per year
Cost of the higher-tier Gold Star Executive membership – $120 per year
Standard APR for purchases and balance transfers – 15.24%
Standard APR for cash advances – 25.24%
Late payments and returned payments fee – Up to 29.99% with APR
Cash advance fee – $10 or 5% of the amount, whichever is greater
Balance transfer fee – Either $5 or 3% of the amount transferred is payable, whichever is greater
Foreign purchases fee – None
Pay On-Time And Avoid Interest
The due date to pay for purchases made during a month is at least 23 days after the close of each billing cycle.
Cardholders will not be charged interest on purchases if the entire balance is paid by the due date each month.
If payment is not done, the cardholder has to pay interest on purchases made from the date they're posted to the cardholder's account.
Get Emergency Cash with the City Flex Loan
Every holder of a Costco Anywhere Visa has access to cash from their cards' existing credit line. With the CitiBank's Flex Loan the cardholder has a fixed APR that stays fixed for the duration of the loan.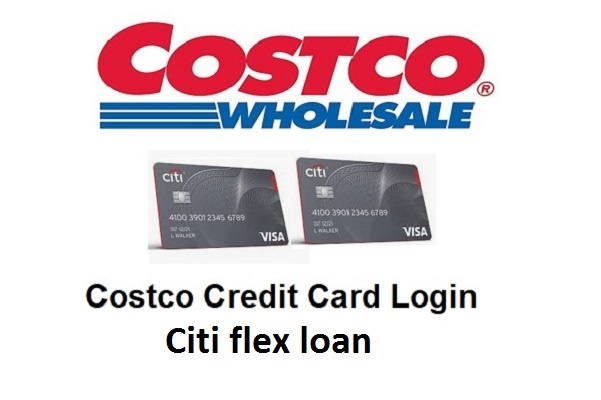 As a Costco Anywhere Visa cardholder, you don't have to fill out application forms or pass any credit check to apply or receive the Flex Loan. The loan utilizes the existing credit line on the credit card which means there is no additional origination fee, application fee, or credit inquiry made to use it.
This is a quick and easy way for cardholders to get cash for emergencies or unforeseen circumstances. The bank begins charging interest on a Citi Flex Plan balance at the start of the billing cycle following the billing cycle during which the Citi Flex Plan has been created.
Eligibility to Apply for the Costco Anywhere Visa
As mentioned earlier, you have to be a Costco member to apply for the Costco Anywhere Visa. But simply being a Costco member is not enough to qualify.
You must have an excellent credit score of at least 720 to get approved for the Costco Anywhere Visa Card by CitiBank.
Three Easy Ways to Apply for the Costco Anywhere Visa
There are three ways to apply for a Costco Anywhere Visa after registering for a Costco membership.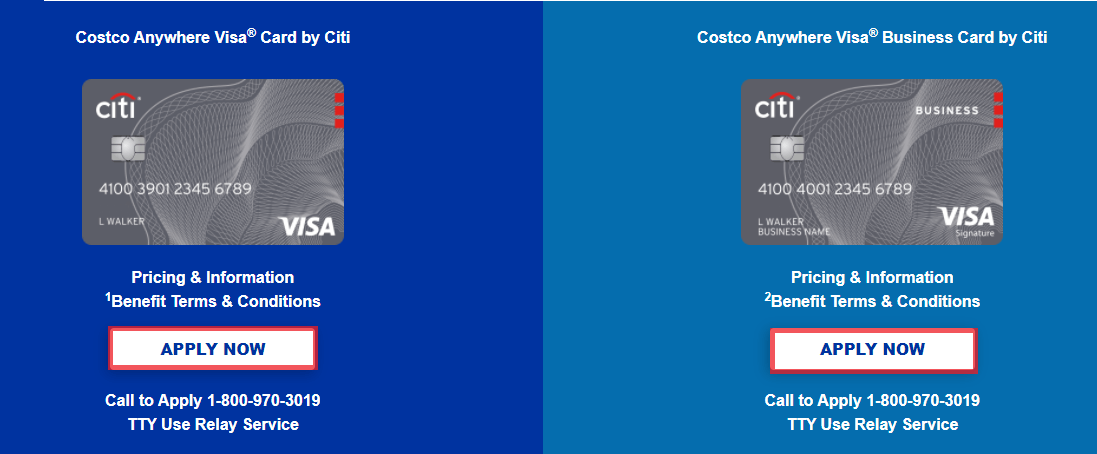 Once you are a member, you can visit the membership counter in your local Costco Warehouse and ask the application form to apply for the card. You can hand over the form with other documents at the same counter.
The second way is to fill out the form online and make the submission. For the third option, you have to call +1-800-259-3052 and an operator will assist you in applying for the card easily.
To make the application process easy, ensure that you have details regarding your employment, home address, Costco membership number and social security number at hand. You also should have your financial details like other bank accounts you have, monthly mortgage repayments, etc.
Contact Information and Disclaimer
The Costco Anywhere Visa is issued and administered by CitiBank. The U.S. head office of the bank is at 399 Park Avenue, New York, NY 10022. But they are only a phone call away so if you want to call them you can reach them at +1-212-559-1000.
Disclaimer: There are risks involved when applying for and using credit products. Ensure you consult the card's terms and conditions page before agreeing to anything.
The Bottom Line
If you are a Costco or Costco.com customer you can apply for the Costco Anywhere Visa Credit Card. In order to do so, you should ensure you have an excellent credit record. The Costco credit card is overall a good choice if you're inclined towards earning tempting cashback on your spending.
Whether you're spending in a Costco store, at Costco gas stations, or while traveling, the Costco Anywhere Visa is a great option to make the most of your spending. Spend with peace of mind knowing you have the safety of an extended warranty behind your purchases, and have access to quick funds with the Flex Loan option should you ever require it.