Kohl's is a famous departmental store chain run by Kohl Corporation in the United States. It might not be as huge as a Walmart, but the company has an impressive 1,100+ operational stores in almost every state of the country and Hawaii.
They sell everything from clothing and footwear to electronics and houseware. An interesting fact about Kohl's is that most of the revenue comes from their private labels. This shows that customers value the company as a brand and trust their products as well as services.
It led to the company launching their Kohl's credit card in conjunction with Capital One. Undoubtedly, the company wants its customers to shop more and save more. Let us see how the card is worth it. This article will try to cover as much information as possible to share more about Kohl's Credit Card.
Kohl's Credit Card
Easy Exchange And Exclusive Group
How To Apply For The Card
Varying Discounts
Expert Tips
Easy Payment Options
Contact Information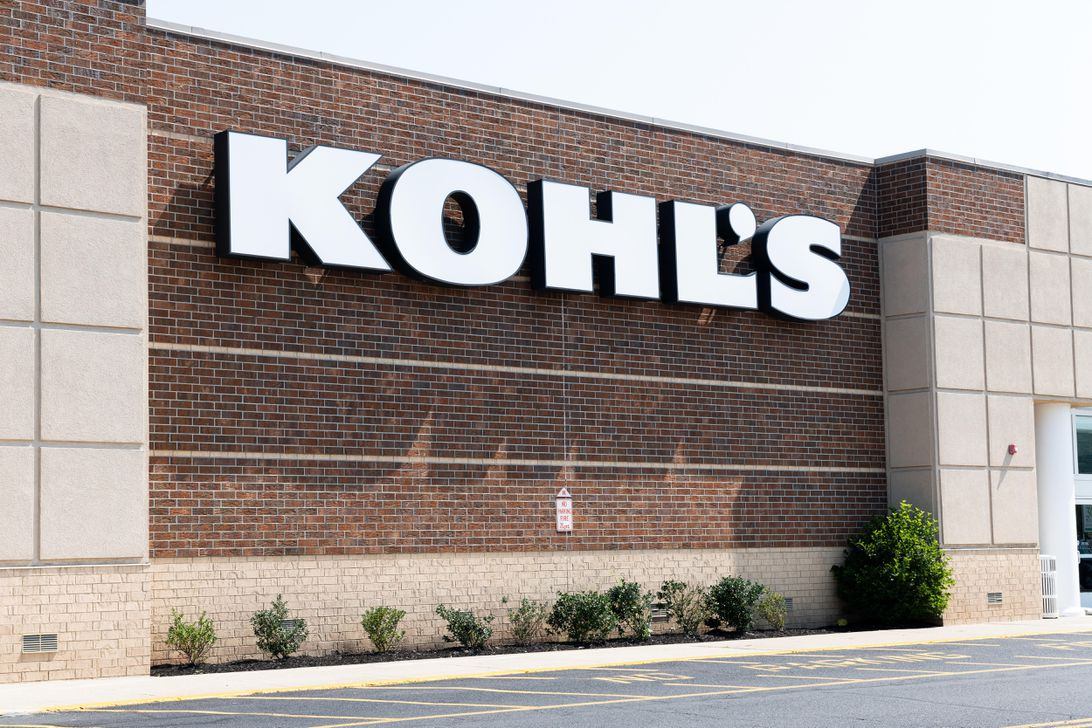 Kohl's Credit Card
Kohl's card is primarily targeted at regular customers who shop online or visit the Kohl stores frequently. This means that this card is not targeted at newcomers.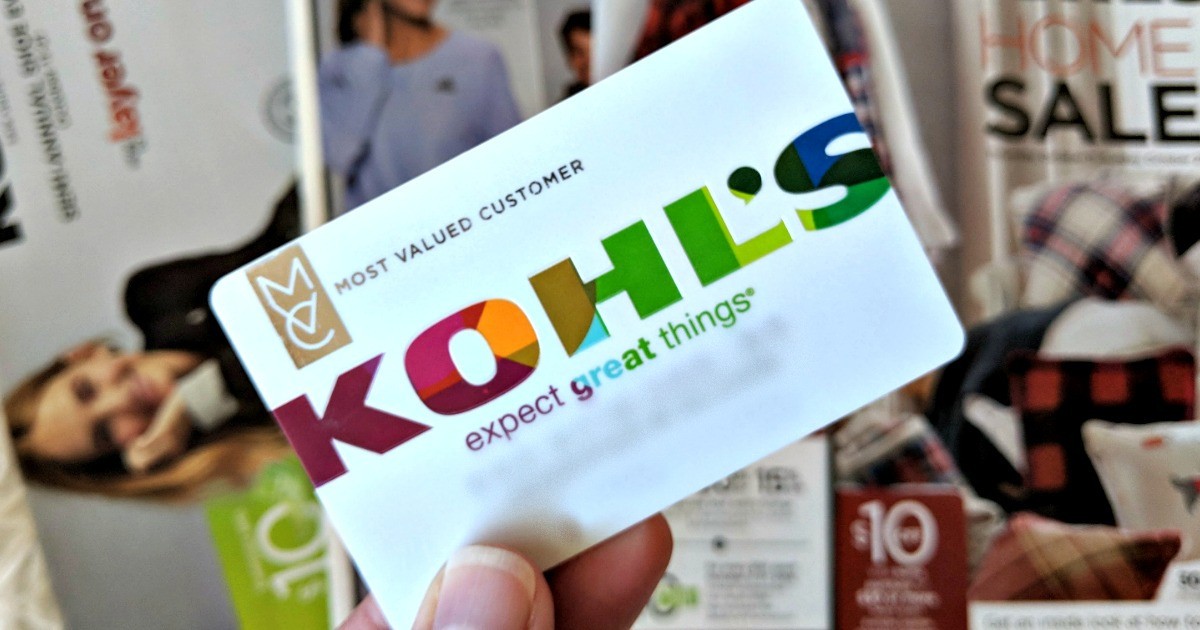 With a focus on creating brand loyalty, the card promotes loyal customers to the MVC (most valued customer) or most loyal customer segment. As soon as they spend $600 or above on any of the Kohl's qualifying products, they become eligible for MVC.
Subscribing to Kohl's Credit Card also means allowing yourself to be included in their MVC or most valued customer program. Did you know that if your card arrives in the mail, you get an additional 15% discount?
Rare Features Of The Card
Some of the key attractions of Kohl's Charge Card are a real draw for newbies. You can straight away save 35% on your first shopping experience. Also, please note that they offer a unique anniversary offer every year.
There are also additional savings that add up to a big amount at the end of the year. For example, there are some event-based savings throughout the year. Many people have not heard about the tempting Kohl's Cash and Yes2You Reward Cards.
Where you now have the luxury to combine Kohl's Credit Card discounts with these cards. It gives you more flexibility to use your rewards the way you want and how you want. It is undoubtedly a customer retention strategy that is working.
Easy Exchange And Exclusive Group
Usually, you retain the receipts when you make a purchase just in case you need to give them back because you don't like them. While most companies do not accept exchanges without receipts, Kohls is an exception as long as you make the payment with this card.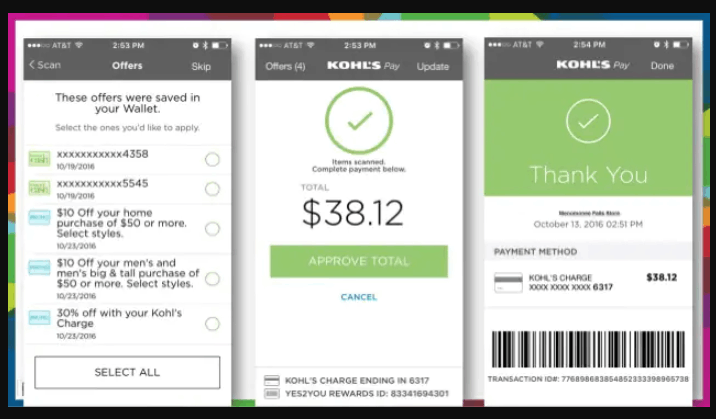 For example, you can show your transaction details from your phone and get the item exchanged. In addition to this, you can be part of the exclusive group that receives advance notifications of any ongoing sale or future sale event.
This allows you to save up and buy products at heavily discounted prices. Lastly, another feature is that you have access to an online account management platform. It will help you track all your activities with Kohl throughout the year.
See If You Are Eligible For The Card
Try the Kohl's prequalification page on the website and fill in a one-pager to get an immediate answer on your application. You must fill in specific details—for example, your details and your Social Security number. You must also agree to the terms before submitting the form.
You must be a US citizen and 18 years and above who has a good credit standing and regular income. The company has mentioned that a score of 630 helps them to approve your application faster.
If you are considering your application for this card, you should also have some knowledge about the numbers associated with this card.
Annual fee zero dollars.
Late Fee up to $38
APR of 24.99%.
How To Apply For The Card
You can either apply for Kohl's Credit Card when visiting their stores or the website. For online applications, use the prequalification form. For offline, visit one of their stores and speak to a representative.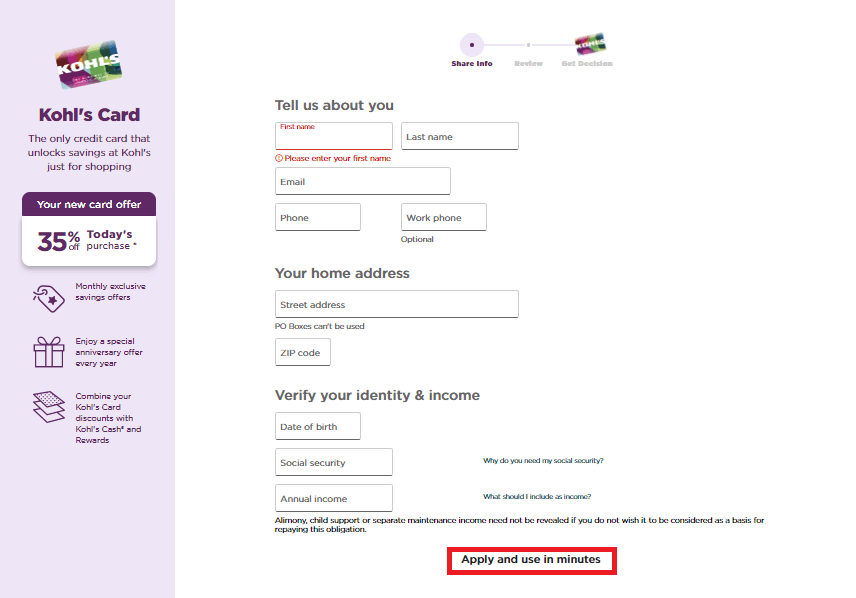 Also, if you pre-qualify for the card, then it does not affect your credit score. In short, getting approved at lower credit scores is possible.
There are many customers in the past who have reported getting approvals on the spot. However, at most, it can also take 7 to 10 working days.
Please note, you need to have your card details handy to register on their portal.
How To Access The Account
Kohl's Credit Card account management platform is where you log in and access your account. You can perform many tasks online, such as modifying your account information, tracking your transactions, and making bill payments.
You can also sign up for paperless statements. If you need more credit on your card at any point in time, you do not have to call them or visit the stores. You can make a request online, and a decision will be made within 24 to 48 hours on your request.
Varying Discounts
The customers have agreed that Kohl's Credit Card or Charge Card is different from the regular offering in the market. Instead of giving away everyday discounts that do not get consumed, the company focuses on incremental saving offers.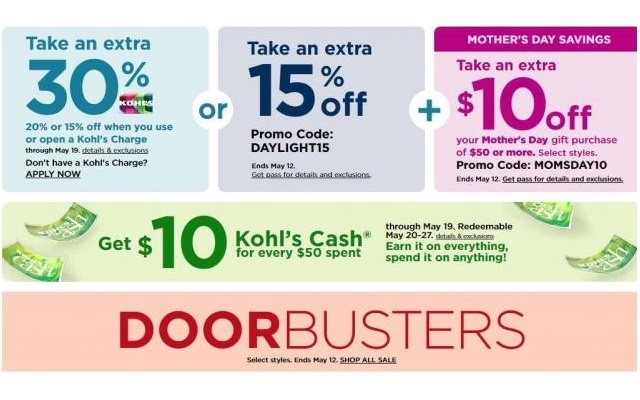 These are clubbed under the additional discounts feature. For example, there are multiple marketing and promotions events held every quarter. With prompt email marketing and direct mail marketing strategies, the company drives engagement by offering discounts between 15 to 30% off on any of your purchases online for a specific period.
It gives a good reason for shoppers to log on to the website or visit the stores. Newbies get a special discount of 35% on their first purchase at both in-store and online stores.
There are people in a family who have all hopped on to this offer by individually registering for the card and getting the benefits 3 or 4 times.
Limitations That You Wish To Get Rid Of
One of the irritating features of the card is that you can only apply discounts during promotional rates. It is all the more true for many people who are not able to keep track of events. Just imagine you are a business professional or a budding student.
You will agree that these people should not simply give up their primary savings because they were busy. If you notice the APR in the fees section, it is exorbitantly high as 24.99%. In short, if you hold a balance, you will end up paying higher interest fees which will stack up without you knowing it.
Lastly, as mentioned, $38 as a late payment fee is super exuberant compared to the counterparts in the same kind of offering. You will end up wiping off any gains you may have made over the last few months by paying these fees.
Expert Tips
If you do not mind your Kohl's Credit Card points combined with other cards, then you can also look at two more products of the same company. They are known as Yes2You points and Kohl's Cash.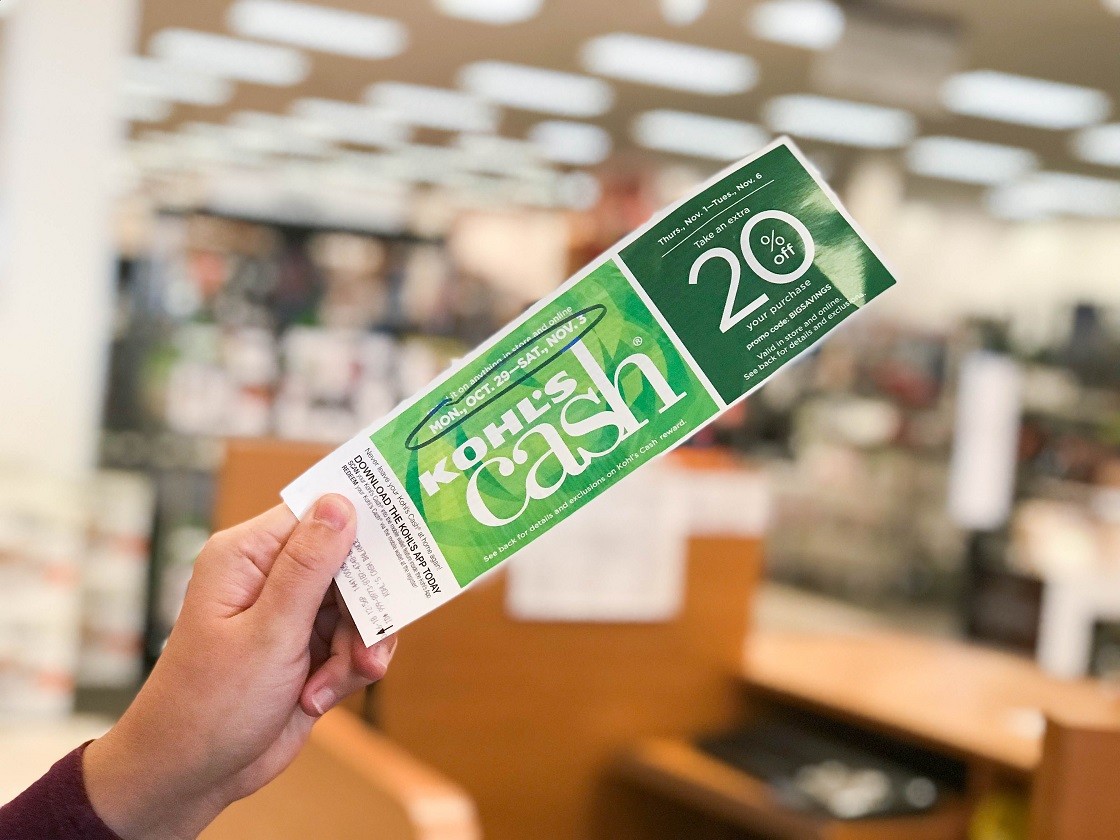 You cannot combine Kohl's Credit Card with cash to use savings or discount offers. Plus, the discount coupons are applied as a net discount. In short, these discounts only apply after all the other discounts are already considered.
Did You Know?
If you are a member of Yes2You, you can earn one point for every dollar you spend, irrespective of your payment methods. Also, note that 100 points equal $5 in rewards.
Customers have also claimed at least nine special offers annually and the possibility to earn more bonus rewards. You can earn Kohls' Cash anytime when this event is active.
You can earn in-store and online, including the app. For every $50, you will earn $10, and the amount will add up to your wallet if you have the account active. Lastly, you can redeem this e-cash when the redemption event is going on.
Easy Payment Options
There are different ways in which you can repay on time so that you do not accrue any charges on this card. You can use debit cards online to pay any accruals on your calls card.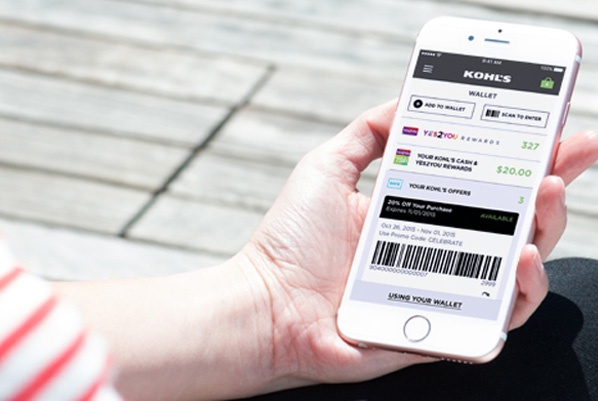 The company does not accept credit cards at this point. Also, you can register your account for online payments via the desktop. You can always download the Kohl's app or visit their website from your phone to make a quick payment.
You can also set a quick reminder on your phone for timely payments via the app or the mobile website. Alternatively, you may use a phone and speak to the customer care executives to make a payment with your debit cards.
Or, use an automated phone line by calling 8555564–5748. There is no charge for making this call. Lastly, you can also send payments by mail before 5 PM.
If You Lose Your Card
If you are a current customer, you can log on to the account management tool. Go to the top right and corner of the navigation and click on account maintenance.
Next, click on the request replacement card. Select the correct account holder's name and click the submit button. Your replacement card will soon be on its way to you.
Contact Information
For more information about the Kohl's Credit Card, it is advisable to contact Kohl's Corporation directly. Contact them using the following details.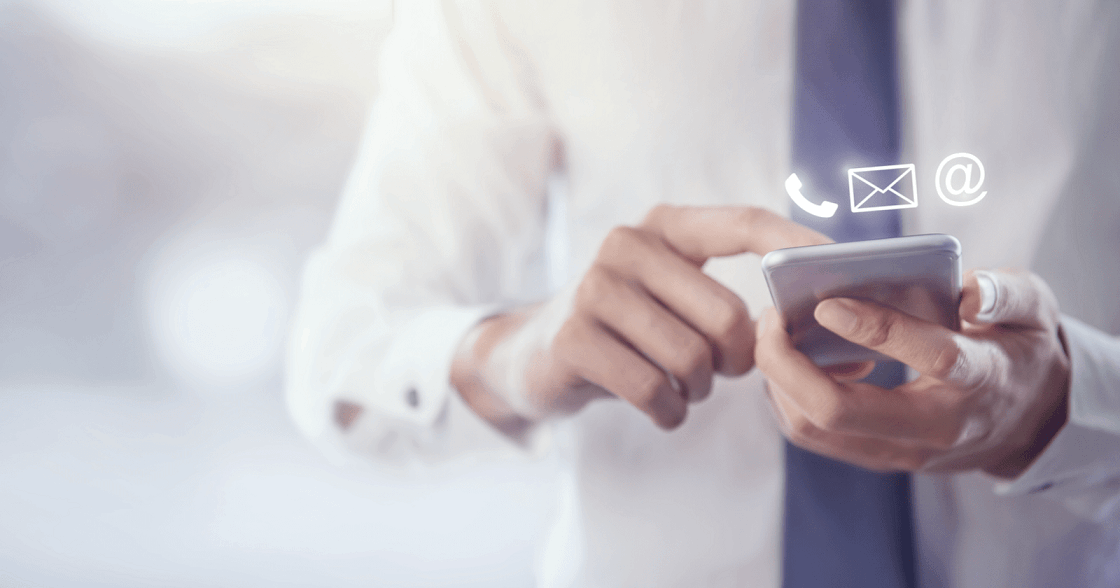 Address: Kohl's, Inc. N56 W17000 Ridgewood Drive, Menomonee Falls, WI 53051.
Phone: U.S – +1-262-703-7000.
Disclaimer
Kohl's credit card is a product by Kohl Corporation in conjunction with Capital One. Ensure you consult the company's terms and conditions page before agreeing to anything.
Conclusion
Buy the Kohl's credit card if you are good at tracking points and managing your account online. Also, this card works for you if you have specific products to buy, for example, Kohl's private brands; this card is for you.