The Carrefour Pass card is a payment tool that offers numerous advantages and is an option to consider if you are a frequent customer of Carrefour establishments.
This article aims to highlight the key benefits and how to obtain the Carrefour credit card.
What is Carrefour S.A.?
Carrefour S.A. is a multinational retail company headquartered in France. It operates as a network of hypermarkets, supermarkets, discount stores, and offers e-commerce services.
The company established itself in Spain in 1973, and in 2000, several establishments became part of the Carrefour group. Hypermarkets were renamed Carrefour, and supermarkets became Champion.
Carrefour offers various financing plans to pay for all your purchases, both within and outside their stores, in multiple installments or through credits. This service is called Carrefour Pago Fácil.
Carrefour Pago Fácil
Allows you to pay for your purchases in full or in part using the Carrefour Pass debit and credit card. You can configure your card to make purchases either as a cash transaction or on credit.
You can also choose to pay your purchases at the end of the month without incurring any interest, or you can pay in monthly installments, with interest applied.
For purchases with amounts between €90 and €2,000, the debt will be repaid over three months, and for purchases between €210 and €2,000, it will be repaid over ten months.
Carrefour Pass card
The Carrefour Pass card, offered by Carrefour C.A. group, allows you to make credit purchases both within and outside their store chain, along with offering various discounts on all your purchases.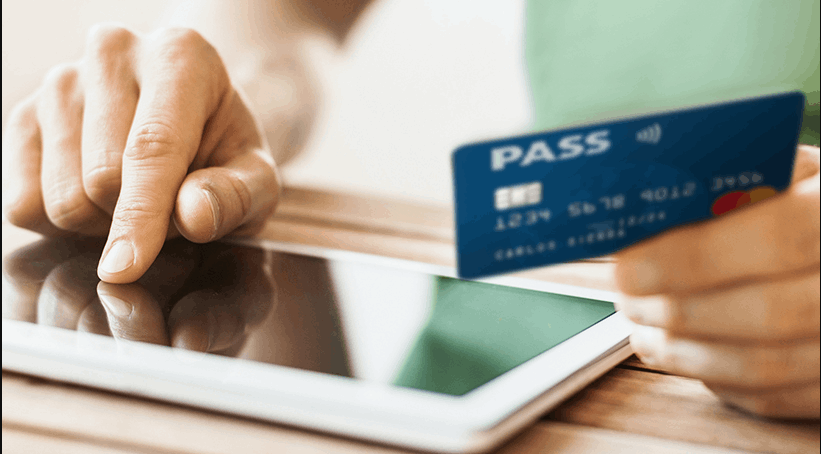 This Visa-backed card can be used internationally to make purchases at any establishment and withdraw cash from ATMs worldwide.
When you acquire this card, you won't have to wait to set your plans in motion because upon approval, you can instantly enjoy all the credits and benefits it offers.
The Carrefour Pass card functions as both a cash and credit card
You can choose how to pay for your purchases, either in cash or on credit, making it unique among credit cards.
When making purchases at Carrefour, you can select the payment method at the checkout, whether in cash or on credit. This flexibility also applies when shopping at other establishments.
It also offers you the opportunity to automate service payments, and moreover, it has the option to change the payment method as many times as necessary for the customer.
Pros of using Carrefour Pass
The Carrefour Pass card is completely free and does not have maintenance fees or annual charges. It can be used worldwide, including at establishments not affiliated with Carrefour S.A.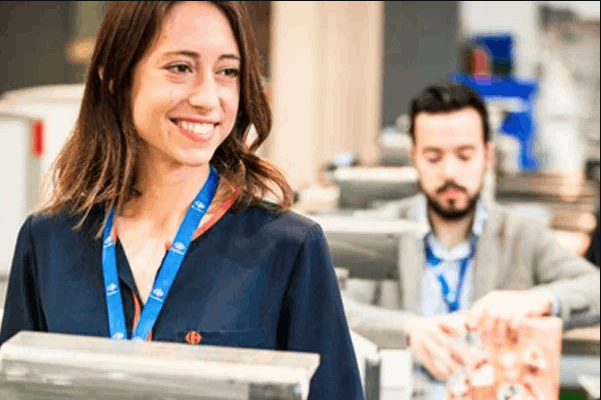 This card offers exclusive discounts and deals to cardholders, regardless of whether they choose to pay in cash or with a credit line.
By having the Carrefour Pass card approved, you become a member of El Club Carrefour, which comes with benefits like receiving a percentage of your purchases back in the form of ChequeAhorro.
ChequeAhorro
This is a program where a percentage of your payments at participating establishments is returned to you in the form of a voucher, which can be used at any Carrefour store. The percentages vary, such as:
1% on all purchases at Carrefour hypermarkets and other stores,
1% on Carrefour travel, 4% on Cepsa gas stations
5% on Carrefour home and car insurance, up to 5% on Orange bills
7% on Cepsa electricity and gas bills
8% on Carrefour gas stations
Up to 25% on EDP gas bills.
With this ChequeAhorro, you are guaranteed to always have access to liquid funds for making purchases at any Carrefour establishment. Additionally, you can enjoy a variety of discounts offered.
Costs of the Carrefour Pass card
The application and maintenance of your Carrefour Pass card are absolutely free, even if it is not used. Therefore, whether you use it or not, it will not generate interest or additional costs for cardholders.
Purchases made in cash or through the "cash until the end of the month" option are also free, unlike other credit cards that do not offer the same benefit. Changes in configuration also do not generate expenses.
When do you have to pay interest?
Interest is only paid on the credit line. Therefore, you will only pay when acquiring a product or service under one of the two following modalities:
If your purchase or payment of services was configured to be paid in installments, involving the deferral of the debt to be paid in a number of agreed-upon installments with the customer.
If you applied for a personal loan in either of its two modalities for an amount less than €3,000, or those that offer a repayment period of up to 7 years, which are generally loans for more than €3,000.
What does having VISA support entail?
As explained earlier, the Carrefour Pass card is both a credit and debit card linked to Carrefour stores, but because it has VISA support, you can use it in more than twelve thousand stores worldwide.
Additionally, you can withdraw money from any ATM, keeping in mind that the amount will be deducted from either the cash or credit line, depending on the payment method you have chosen.
Benefits offered by VISA
As a Visa-backed card, payments are securely processed in real time, allowing you to easily monitor expenses and detect unauthorized transactions in the Carrefour app.
Through Visa Secure, your online shopping payments are protected, as identity confirmation is required when making any online payment, helping to prevent unauthorized use of the card.
Loans from the Carrefour Pass card
The Carrefour Pass card offers the option of a quick loan, meaning you can receive a loan of up to €3,000 in approximately 48 hours. This loan will have a minimum commission of 4%.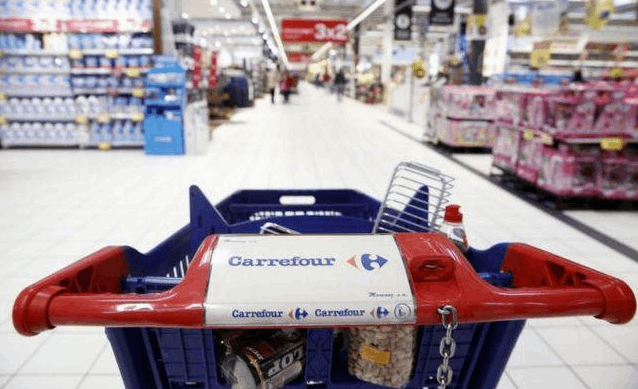 You can also apply for a personal loan for an amount between €3,000 and €30,000, which offers a repayment period of up to 7 years, generating more than a 4% commission.
How to request a personal loan
If you are already a Pass Card customer, you can download the Carrefour Pass app or access the Customer Zone on the website under the "For Big Plans" section to check if you have any loan offers.
If you do not yet have the Pass Card, you can contact the customer service department of the website and inquire about the types of personal loans they offer for non-customers.
How to request the Carrefour Pass card
You can request the Carrefour Pass card at any of the Carrefour Financial Services Stands located inside hypermarkets and supermarkets, or through the Carrefour website.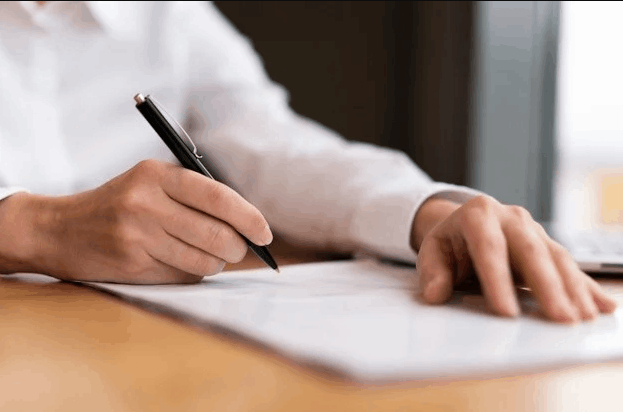 In addition to this, you must complete a form that can be downloaded from the website, specifying personal information as well as current employment and financial status.
Requirements for requesting the Carrefour Pass card
To support your personal data sheet and the employment and financial information form, you must submit a series of documents that will be analyzed by the institution for card approval.
You must present a copy and the original of your ID, a valid Residence Card, or any legal document that identifies you.
Submit a current bank document that includes the 20-digit account code in the cardholder's name.
You must provide proof of income. If you are a salaried employee, you must submit your latest payslip, or if you are a pensioner, you must provide the latest revaluation or resolution from Social Security.
If you are not a salaried employee but have an independent business or work on your own, you must submit your latest annual income tax payment or the latest quarterly declaration.
All of these requirements are essential to initiate the card application process, as they ensure the formality of opening your credit file with the company, as well as enjoying future benefits.
Contact Information
If you need to contact someone from the company, you can go to Carrefour's headquarters in Spain, located at C/Campezo, 16, Madrid.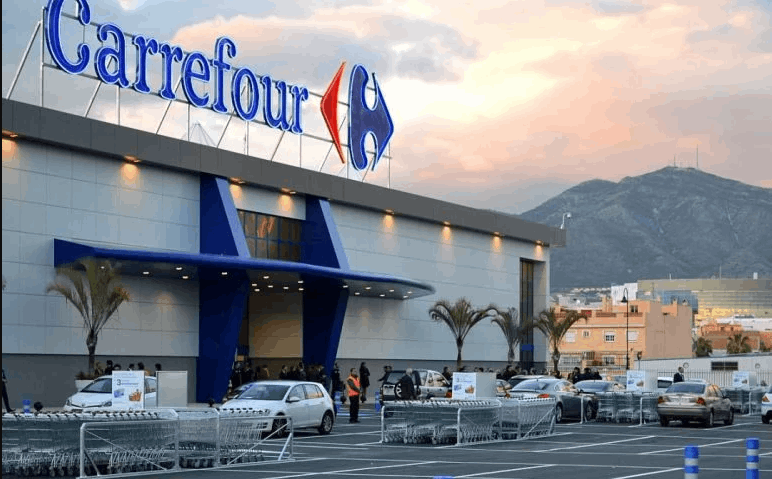 You can also visit and request information at any of the Financial Services Stands located in Carrefour hypermarkets or supermarkets.
Phone and website
To reach an executive online, you can visit their official website or call their customer service number for all of Spain: 902202000, from Monday to Saturday.
Conclusion
The credit card market is highly competitive, and many institutions offer various discounts and programs to attract customers. However, it is always advisable to conduct a thorough review before applying.
Disclaimer: You should consider the risks associated with the approval of any financial product, so be sure to review and have a clear understanding of its terms and conditions to avoid future issues.
References
Visa – Everywhere you want to be | Visa
Carrefour website – Apply for Carrefour PASS Credit Card, Become a PASS member
Terms and conditions – Privacy Policy | Carrefour Financial Services
References
Visa – Visa, líder de confianza en pagos digitales